Podcast: Play in new window | Download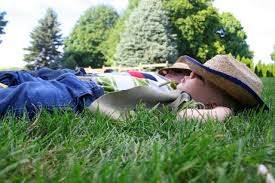 Episode #35 — Lazy Late Summer Daze
Labor Day has come and gone, the kids are back in school, football is in full swing and we're gearing up for a big, big fall season full of awesome music here in our home base of Portland, Oregon, U.S.A.
This week we revisit some of the best music of the year so far and also preview a few of September's upcoming highlights, including this coming weekend's Fluff & Gravy Festival at Music On The Mounds in Little Rock, Washington, and our own That Much Further West Fest coming up Sept. 19 at The Barn in Portland.
Word on the street is there are just a handful of tickets available for the Fluff & Gravy Festival, so act fast if you want to be a part of that all-day-and-into-Sunday event. Also this coming weekend, we'll have boots on the ground at the Chinook Music Festival in Naches, Washington, where Root Jack will be featured, and also at the North Twin reunion show in Seattle. Busy times, good times.
So let's start psyching up for another fantastic week of tunes and bask in the last lazy days of summer. Here's the playlist for Episode #35:
I'll Be Here In The Morning, Don Williams
Rise Again, Root Jack
Drunk & Single (for George Jones), Joe Fletcher
Runaways & Strays (featuring Chris Robley), Mike Coykendall
Deadman's Blues, Matt Woods
Every Night About This Time, Rachel Brooke
The Lord Will Come, Hillfolk Noir
Hurtin' Albertan, Corb Lund
Somewhere Else, Lydia Loveless
Chemical Plant, Robert Ellis
Nothing Like You, Mario Matteoli
Early Morning Shakes, Whiskey Myers
Pretty Pictures, Country Lips
End Of The Line, Hurray For The Riff Raff
Cocaine, Sassparilla
Santa Fe Line, Hillstomp
Hartwood Train, The Shivering Denizens
I've Been Down A Might Long Time, Drunken Prayer
My Best Girl, Lucero