Podcast: Play in new window | Download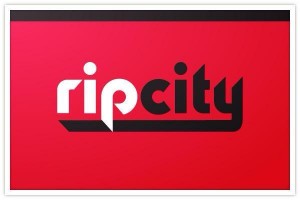 NBA playoff fever has swept through our hometown of Portland, OR, USA, aka Rip City, where our Trail Blazers have grabbed a 3-1 first-round lead over the Houston Rockets. During the latest taping in The Helm, the podcast lads were monitoring the scoreboard while putting together Episode #23, dubbed by co-host Mike as "The Michael Jordan Episode."
Well, since Michael is sort of a four-letter word in these parts (the Blazers famously passed on His Airness in the 1984 draft in favor of the infamous, injury-riddled and sadly cursed Sam Bowie), we managed to spin the topic away from the Bulls famous #23 and to the excitement swirling here in the City of Roses.
It's not just the playoffs that have the gang kinda giddy this week. Around the time of the taping, word had just broke that Mike had booked a summer house concert for Possessed By Paul James here in Portland. Warning: The PPJ show date quoted here on the podcast has changed, but if you follow us at Facebook, it won't be hard to track in the weeks ahead.
Mike also shares a few stories from behind the scenes of his rock and roll past, including the birth of the Gothic Americana scene in Denver, a cool one about Chuck Ragan's boots, and another about George Clinton, smoking crack and stealing cars. We also get a tip on a cool bar in North Portland and a Scotch-tasting lesson from Eric, and a nose-clearing lesson from Phil.
More importantly we've got some great music to share, including new stuff from Left Lane Cruiser, Cutbank and Matt Woods as well as classics from Lucero, The Handsome Family and The Highwaymen.
So let's tip it off, shall we? Here's this week's playlist:
Losing Days, Frank Turner
Slingshot, Left Lane Cruiser
You Make My Heart Beat Too Fast, Buddy & Julie Miller
The Mountain, Lucero
Can't Be Satisfied, Hillstomp
Hold Back The Water, Cutbank
Bones, Willy Tea Taylor
Used To The Truth, The Hooten Hallers
Scarlet Town, Gillian Welch
Shoulda Known Better, Possessed By Paul James
Dead Man's Blues, Matt Woods
When That Helicopter Comes, The Handsome Family
I Want My Mojo Back, Scott H. Biram
Disarray, The Ghostwriter
The Last Cowboy Song, The Highwaymen