Podcast: Play in new window | Download
Wildwood Sessions: Run On Sentence
Though he had never previously attended the festival, this year's Wildwood MusicFest & Campout was a homecoming of sorts for Dustin Hamman. The New Mexico-based singer-songwriter has deep ties to Oregon from his days living in Portland, where his band Run On Sentence formed in 2007.
At Wildwood, Hamman surrounded himself with old friends while leading the band through a smoking-hot set on opening night of the festival. He also stuck around all weekend, even taking a turn fronting the festival all-star band that delighted the crowd with a killer set of outlaw country tunes on Sunday afternoon.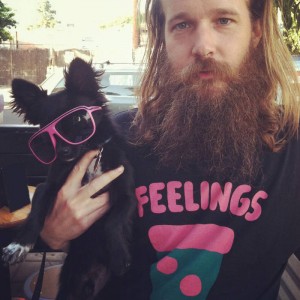 But before all that, the soft-spoken Mr. Hamman took a few minutes to join the podcast team in the RV for an interview and performance. In this session we learn of Dustin's ties to the festival and the Portland music scene as well as his punk rock upbringing in middle America and some of the influences that shaped his songwriting and performing. He also shares a solo acoustic version of the song "Run To You," from the 2014 album Feelings. It's an emotional rendition made even more powerful by the aggressive pounding and pulling on his nylon-string guitar.
Enjoy the interview and be sure to check out more of Run On Sentence at their Bandcamp page, https://runonsentence.bandcamp.com.