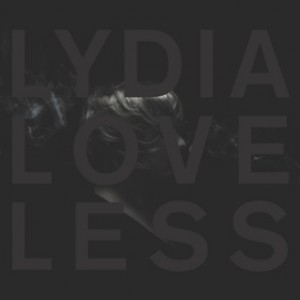 Lydia Loveless, Somewhere Else (2014, Bloodshot)
She was all dressed up and ready to be crowned alt-country's queen-in-waiting, but a funny thing happened on the way home from the prom. Lydia Loveless rolled down the window, tossed the tiara, took a left turn and hit the throttle.
On her third full-length record, the 23-year-old Loveless says goodbye to the raging banjos and cowpunk shuffles that made it so easy to box her in as the future of alt-country. Somewhere Else is something very different — a radio-ready rock album that aligns the singer less with country blues songstress Lucinda Williams and more with a fellow Ohioan, rocker Chrissie Hynde.
Sure, many of those good ol' country music themes (drinking, cheating, etc.) remain at the heart of Loveless' songwriting, and she's not afraid to cast herself in a bad light. On Somewhere Else, the singer is a drunk, a home-wrecker, an obsessive helplessly bent on self-destruction and destined to wind up alone. But she also knows her way around a song, with lyrics so direct and sexually frank it's hard to miss the point — or not get caught up in the naughty fun.
Listen to "Really Want To See You" "Really Wanna See You" by Lydia Loveless
The album's first track, "Really Want To See You," announces not just its obsessive lyrical tone but also its direction as a straight-ahead rock record. The listener is greeted with screaming guitars, heavy drums and not a hint of the twang that was a hallmark of Loveless' previous work.
On the poppier "Wine Lips," Loveless shows off her talent for terrific word play. Early in the song when she sings, "Ain't there somewhere where you and me can be alone/Honey, this isn't a party if it's chaperoned," you already have a good idea of who you're dealing with. This is an artist who isn't afraid to say what she wants, and seems to be willing to do whatever it takes to get it.
Listen to "Wine Lips" "Wine Lips" by Lydia Loveless
Eventually, steel guitar winds it's way into the mix as the songs start to sink from the heart to the gut and, eventually, the crotch. On the slow-burner "Hurts So Bad," Loveless sings, "I swore I'd go to bed, but I must have it bad/'Cause I got up and I pushed every button your elevator had." On the not-so-subtle "Head," she sings, "The sooner I go to sleep, the sooner I can dream/Well, maybe if I get lucky tonight you'll be there waiting, ready for me."
Listen to "Head" "Head" by Lydia Loveless
As things slow down on the back half of the record, Loveless offers a glimpse at her more gentle side. But obsession, longing and desire for love remain constant themes throughout Somewhere Else, a record so well executed, straightforward and fun that it's bound to elevate Ms. Loveless' profile as an indie-rock comer and destined to be included on many lists of the 2014's best.
— PHIL FAVORITE
That Much Further West Podcast
Lydia Loveless and her band will be performing live in Portland at Doug Fir Lounge on Wednesday, April 2. The Stubborn Lovers open the show. Visit www.dougfirlounge.com for more information.