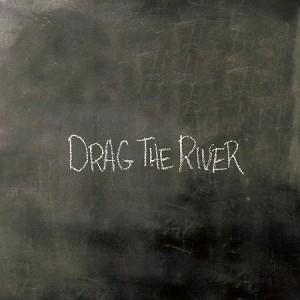 I'm not a music critic. I'm not a musician. I am just one lucky SOB who has been working in venues and with bands for better part of my adult life.
— Mike Lee
That Much Further West Podcast
Drag The River (2013, Last Chance Records)
I first head Drag The River in the summer of 2001. I was managing the Bluebird Theatre in Denver, Colorado and we were hosting a 30th birthday party for Luke Schmaltz (lead singer of the seminal Denver punk band, King Rat). The band tapped to play was Drag The River. I had not heard the band yet and judging by the cast of characters assembled on stage and in the crowd I was ready for a punk rock show. I mean, for Christ sake, I had seen every single member over the previous year in their separate punk bands.
I was too busy to notice the pedal steel sitting on stage. I suppose from the first note plucked I was definitely intrigued. I am not sure if it took a full song to be all in and wanting to leave my post at the bar and set up in front of the stage with a large glass of bourbon and a smile.  The show was epic. The party was an epic adventure with many stories still told to this day.
I bought the Hobo Demo's cd the band had at the show and it was in heavy rotation over the next couple of months (or the past dozen years). Listening to that album made me feel like I had suddenly been given a road map following a lifetime of roads traveled listening to old country with my step dad and the punk rock I ingested later in life.
Here I sit over a dozen years later and once again I am wearing out the newest release from Drag The River. A 10 song, self-titled recording released on Last Chance Records. The EP is everything I have come to expect from a Drag The River record. The songs rock. They twang. They are punk. They are country. The lyrics will make you slam whiskey; hug a friend and drunk dial an ex in less than 30 minutes.
In my life, the punk rock heroes picked up acoustic guitars and slowed it down with charged songs about living, family, addiction, the road and so much more. The gentlemen in Drag The River (Jon Snodgrass and Chad Price) can hold their own with anybody in that group while bringing their own humor, stories and the ability to rip out a scorching rock tune with plenty of twang. They are steady. They are part of home base. I suspect 12 years from now I will find as much solace in this new EP, Drag The River as I do in the original recording.
Interested in learning more about Drag The River? Go to www.dragtheriver.com for show dates, merch and music information. They will be on tour this winter with Cory Branan.
The music can also be purchased at Last Chance Records www.lastchancerecords.com
For more info about their other projects look up:
Jon Snodgrass: Armchair Martian / Jon Snodgrass / Scorpios
Chad Price: All / Chad Price
JJ Nobody: The Nobodys